ValleySingOut! 2015 Production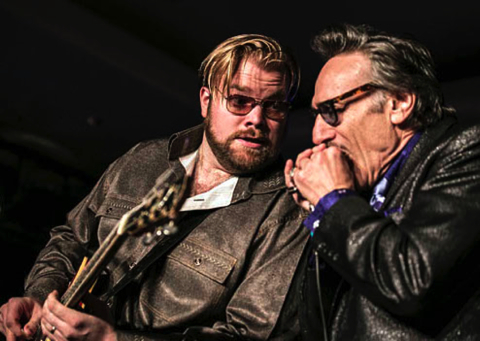 September 26th, 2015 - 8:00PM



Rick Estrin ranks among the very best harp players, singers and songwriters in the blues world. Rick Estrin and The Nightcats— jaw-dropping guitarist Chris "Kid" Andersen, stand-up drummer J. Hansen, and dynamic multi-instrumentalist Lorenzo Farrell - will serve up fresh and modern original blues injected with a solid dose of gritty roadhouse rock 'n' roll at the Bothwell Arts Center House Rent Party. Partygoers will enjoy some of the best live blues music they've ever heard.




ValleySingOut! 2014 Production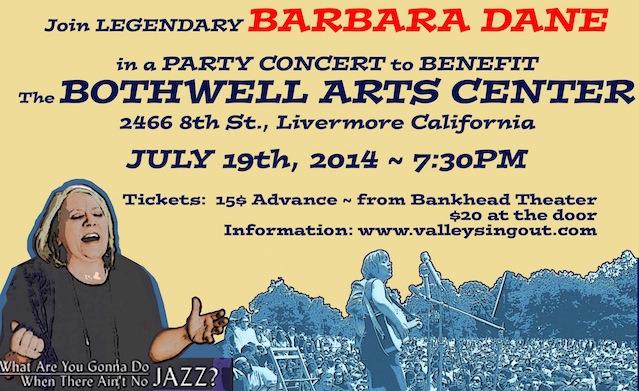 Barbara Dane's remarkable blues, jazz and folk music career spans more than 60 years. In 1946, she shared a folk concert stage in Detroit with Pete Seeger. She released her first album in 1957. By 1959, she was singing jazz with Louis Armstrong and touring with great trombonist Jack Teagarden. She performed folk and blues regularly at the Gate of Horn in Chicago with backup musicians such as Memphis Slim, Willie Dixon, and Little Brother Montgomery. She recorded jazz with Earl "Fatha" Hines and blues with Lightnin' Hopkins.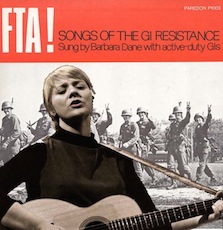 Ms. Dane sang before tens of thousands on Washington Mall in protest of the Vietnam War. She was the first white woman to be profiled in "Ebony" magazine, and the first US performer to tour post-revolutionary Cuba. In San Francisco, she opened "Sugar Hill", the first Bay Area mainstream blues club, bringing in Mama Yancey, Tampa Red, Lonnie Johnson, Brownie McGhee & Sonny Terry, Jimmy Rushing, and Mose Allison.