ArtWalk 2014 Valley SingOut!
October 11th
..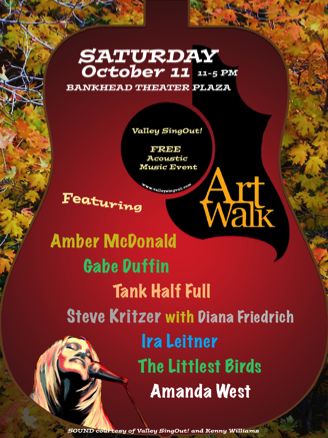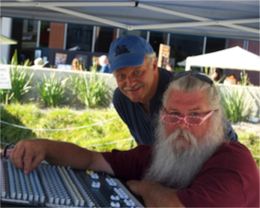 at the
Livermore Valley Plaza


The 13th annual ArtWalk
will carry on the tradition of a wonderful all-day festival of acoustic music performed by excellent Bay Area musicians.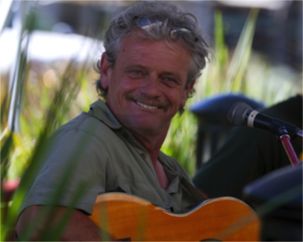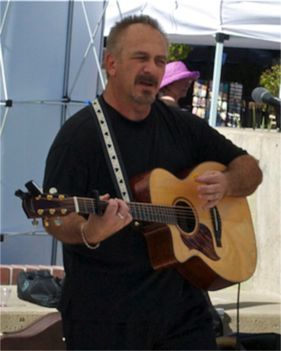 Bring a picnic basket and blanket to this all-day acoustic music concert

The music event is all-volunteer. Musicians, sound technicians, and organizers donate time, talent, and equipment as a gift to the community.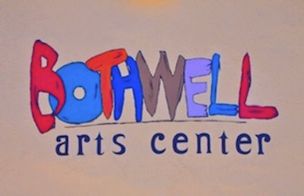 Livermore ArtWalk is produced by the
Bothwell Arts Center,
a project of the
Livermore Valley Performing Arts Center


Past Performers: Gabriel Duffin, The Mundaze, Megan Slankard, Amanda West, Barbara Dane, Richard Hadlock, Tammy Hall, Angela Wellman, Ruth Davies, Bill Magginis, Steve Suppe, Ira Leitner, Gary Walker, Jeff Reed, Roger Kardinal, Michael McNevin, Brian Loud, Alder Creek, Michael Ferrucci, Kenny Williams, Paul Manousos, 2Endeavor, Fender Cronin, Midlife Chrysler, Dave MacMillan, Keene Butterfield, Extended Roots, Skylar Fuxsion, Charlie Murphy (R.I.P. Charlie. Thank you!), The Time Tellers, Nolan Ford, Pog Mo Thoin, Emma Blankenship, Tank Half Full, CrawDad Republic, James Nagel Band

The lovely singer in the website art is the talented Megan Slankard from a painting titled "Megan" by Linda Ryan. Megan has performed at several ArtWalk events.